Like the keys on a piano or the strings on a guitar, these "noteworthy" musical tuxedo vests offer one-of-a-kind designs and are sure to liven up your event.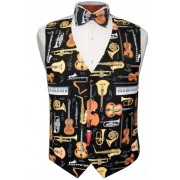 A pitch-perfect look for a music-themed gala, this set is made of 100% cotton. The hidden adjustab.....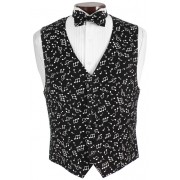 Like the keys on a piano, this "noteworthy" black and white vest/bow tie combo will make beautifu.....
Showing 1 to 2 of 2 (1 Pages)