If you're looking for something different, ivory tuxedo shoes are a good place to start. More subtle than white, but different than a standard black, ivory is a sure choice. Each shoe below comes in either ivory or a combination ivory, so take a look around.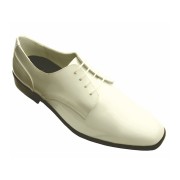 Plain toe, patent finish lace-up with comfort cushioned innersole and black pvc unit outsole. .....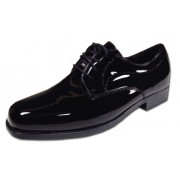 A square toe provides contemporary flair to this otherwise classic style. This designer shoe is a.....
Showing 1 to 2 of 2 (1 Pages)