If the shirt makes the man, these exemplary tuxedo shirts from such formalwear innovators as Lord West and Perry Ellis exude both style and endurance. Our collection of tuxedo shirts includes a variety of formal shirt collar styles in luxurious fabrics.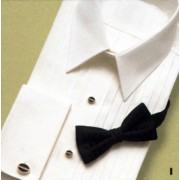 A stunning formal shirt for all occasions with distinct quarter inch pleats in the front panels, a b.....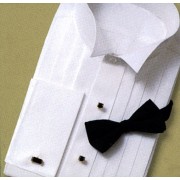 A modern look at the winged collar shirt. Quarter inch pleats and softer, rounded wings at the coll.....