You need formalwear for important occasions, but that doesn't mean you can't be cool and stylish! Our beach and tropical themed tuxedo accessories will let you show off your cool, relaxed side while looking your best.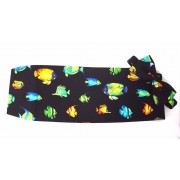 A school of bright jewel toned fish really pop on this black vest and tie. The set is a fun choic.....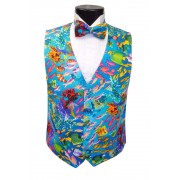 Splashy colors and fine details make this a set that looks and fits great. It's made from washabl.....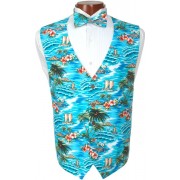 Sail through your tropical wedding with South Seas style. Palms, paddle canoes, islands and hibis.....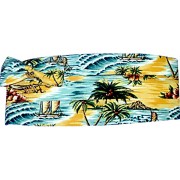 Smack a little Hawaiian sun onto your tuxedo in a rainbow of colors. Tropical tie and cummerbund i.....