A penguin suit is a dime a dozen, but it's the vest that makes the man. Express your own unique style when you choose from our tuxedo vests brought to you by premier American designers. Most of our products come as either a matching vest and tie set or vest and bow tie set to help you put together your perfect look.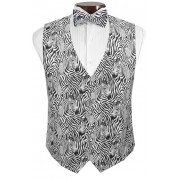 A subtle way to incorporate a little fun into your look, this zebra print vest is made of 100% cot.....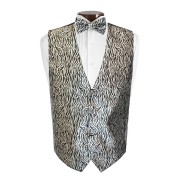 Traditional black and white goes wild with this satin zebra print. The hidden adjustable belt and.....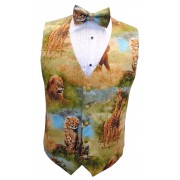 Be the king of the party when you wear this vest and bow tie set beautifully printed with images .....