A festive and fun way to dress up for a Mardi Gras celebration, or a fun choice for themed events and cruises. Made from 100% cotton, a matching tie and pocket square is also available. The bow tie is pre-tied so it's perfect every time.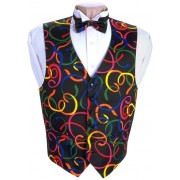 A party in a vest! Add some fun to your boring old tux with this colorful, 100% silk vest and bow.....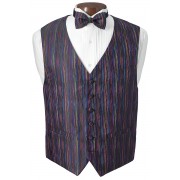 Subtle splashes of color provide a little something different without being "too much". This set .....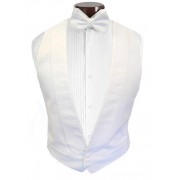 This poly-cotton piqué is an elegant choice for the most formal affairs. The lightweight, airy ma.....