Keep the luck of the Irish close to your vest with Irish and St. Patrick's Day tuxedo accessories from Tuxedos Direct. You're sure to find the perfect item for your next occasion where you want to show off your love of all things Irish.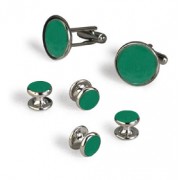 These cufflinks and studs provide a great pop of color for a St. Patty's day celebration. Set on a s.....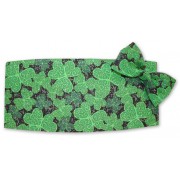 A playful and shimmering pattern for St. Patrick's events or any time of year you want to displa.....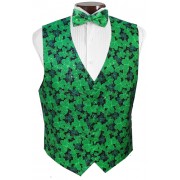 Whether worn to celebrate your Irish wedding, or just a great addition to your St. Paddy's Day g.....