Do you ever long for the days of your youth when reading comic books and watching Saturday morning cartoons were highlights in your life? Give your formalwear some youthful exuberance with our cartoon and comic book themed tuxedo accessories.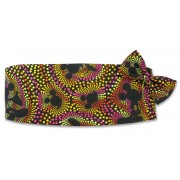 This is black-tie style with a fun, cartoon twist. Micky Mouse silhouettes are placed among a col.....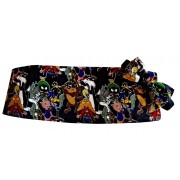 Porky the Pig and Looney Tunes Friends all over your cummerbund and bow tie! Porky Pig, Daffy Duc.....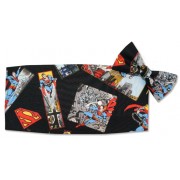 Not a button-up kind of guy? This cummerbund and tie will add a bit of whimsy to your stuffy tux. .....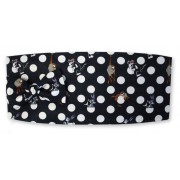 Your fellow party goers might have to look twice to notice your oh-so-sharp looking cummerbund has.....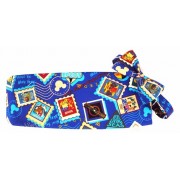 This unique cummerbund and bow tie set lets you show off your love of traveling, and a certain ca.....